Open sheds used for what?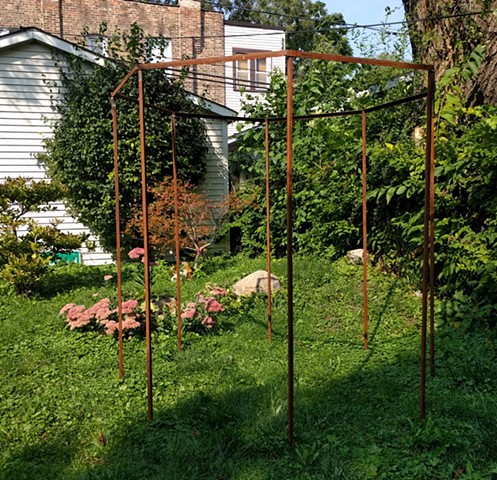 First part, June 6 - July 5, 2020:
Location: empty lot for sale by Landmark Property, 3439 S Morgan St, Bridgeport, Chicago IL 60608
Lat. 41°49'53.7"N Long. 87°39'02.2"W
Second part, July 5 - August 24, 2020:
Location: Northeast corner of El Paseo Community Garden and surrounding vacant lots, Cullerton St x Sangamon St, Pilsen, Chicago IL 60616
Lat. 41°51'18.3"N Long. 87°38'58.8"W
Third part, August 26-end of the year 2020
Location: The Franklin, artist-run space on 3522 W Franklin Blvd in East Garfield Park. At The Franklin, Open sheds used for what? received Cloverstack by E. Saffronia Downing (September 6-29) and is part of "Team Work" (September 30-October 25) and NADA art fair (September 30-October 4).
Lat. 41°53'25.4" N Long. 87°42'53.0" W
In collaboration with Cecília Resende Santos.
Project brochure as of September 19, 2020